Department Of Electrical Engineering
The Electrical Engineering department is committed to continuously improve the quality of education by enhancing the knowledge of student and staff members.
The department of Electrical Engineering with highly qualified staff is well equipped with centralized laboratories having the latest configurations and software tools. The department presents a unique opportunity to study the exciting field with guidance of quality teachers.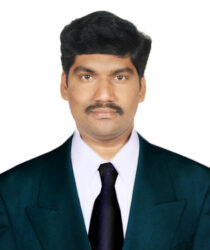 Dr. K. Hussain
The Department of Electrical Engineering was established in the year 2009, currently the department offers an Under Graduate program B. Tech in Electrical Engineering with an annual intake of 60 students and is permanently affiliated to Dr. Babasaheb Ambedkar Technological University, Lonere. Our undergraduate programme is accredited by the National Board of Accreditation (NBA).
The department of Electrical Engineering strives to give a solid foundation in the fundamentals of electrical engineering. It seeks to provide outstanding education in order to generate Electrical Engineers who can meet the needs of society and mankind. The department adheres to ethical norms in teaching, learning, and research.
Department's

V

ision &

M

ission
To be a centre of excellence in Electrical Engineering education to prepare professionally competent engineers with lifelong learning attitude for the accomplishment of ever-growing needs of society.

To prepare technically and professionally competent engineers by imparting quality education through effective teaching learning methodologies and providing stimulating environment for research and innovation.
To develop professional skills and positive attitude in students that will help them to succeed and progress in their personal and professional career.
To imbibe moral and ethical values in students with concern to society and Environment
Quality

Policy 
We at electrical engineering department promote capacity building through education & training quality in the field of electrical engineering to comply with the requirement & continually improve the effectiveness of the quality by involving all stakeholders, upgrading facilities & faculty through continuous improvemen.